Suffering An Orthodontic Emergency? Call Us Immediately!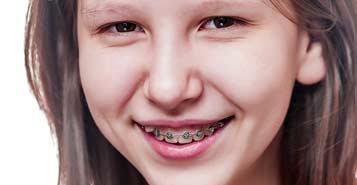 At McKenzie Orthodontics, we know that Orthodontic Emergencies can happen at any time! Dr. Angela Sharma is prepared to assist you during an orthodontic emergency by reserving time in her schedule for patients that require a last-minute appointment.
Are you experiencing an Orthodontic Emergency?
If you are experiencing an orthodontic emergency, please call our office as soon as possible if you have broken or a loose appliance. We recommend you call us at (403) 262-3696 to notify us so we can prepare for your arrival.
Common Orthodontic Emergencies
Loose Bracket or Bands – if a brace or wire is loosened, please call us. A loose bracket or band halts your treatment and the longer it stays disengaged, your treatment may be delayed.
Wire Irritations – sometimes discomfort can be caused by a wire on your braces. You can move the wire away from the irritated area with a cotton swab or eraser. If the wire does not move, try covering the end with a small piece of cotton or a small amount of wax. You may need to have a wire cut or slide the wire into the bracket, especially overnight or over the weekend. If you need to, cut the wire using a fingernail clipper that has been washed and sterilized in alcohol. Please call us so we can schedule an appointment for you.
Lost Separators – most patients lose a separator because adequate space has been created. If the separator is lost shortly after they are placed, please contact us for instructions.
Discomfort from Orthodontic Treatment – When your braces have been placed for the first time, and after routine adjustments are complete, you may feel some pain, soreness or discomfort. Over-the-counter pain relievers will help reduce pain until you adjust to your new braces.
Handling an orthodontic emergency in a timely manner is very important.
If you require assistance, please contact us!
Our practice always welcomes new patients – no referral is required!
---